Valssi – National quality evaluation system for ECEC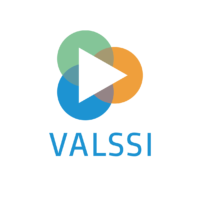 Welcome to Valssi's website!
Valssi is a national quality evaluation system designed to support the quality management of ECEC organisers and service providers. Valssi is a feature-rich digital service that can be used to carry out the collection of evaluation data, obtain operator-specific evaluation reports, produce location-specific evaluation summaries and publish the statutory evaluation results of operators.
This page provides general information on the content, objectives and development stages of Valssi:
Evaluation tools (coming soon)
Instructions and descriptions (coming soon)
Valssi information events
Valssi will be opened to all ECEC organisers and service providers in August 2023. Before that, Valssi will be piloted with select ECEC organisers starting from March 2023.
In late November and early December, we will be organising three Valssi information events that are identical in content:
Wednesday 30 November at 12:00–14:00
Thursday 1 December at 12:00–14:00
Thursday 8 December at 12:00–14:00
At the events, we will be providing information on Valssi's key operating principles, deployment, evaluation tools and the implementation of evaluation processes using the system. The events will be held on Teams, and registration for the events will take place in early November. In connection with registration, you can also send us questions about Valssi that you would particularly like answers to.
Valssi training events
Training events supporting the deployment of Valssi will be organised from the start of 2023 onwards. We will be holding dedicated training events for ECEC managers, specialists and personnel. The training materials will be produced in Finnish and Swedish.
Evaluation network
The purpose of the network is to provide information on the development of Valssi and related evaluation tools, organise training and webinars for different personnel groups and share know-how and good practices to support the development of evaluation. We hope to have participants from each municipality and private organisation join the network.
Further information: